MacBook Pro speakers not working can be a little frustrating. If you cannot hear any sound coming from your MacBook, then there can be a number of issues that need to be fixed.
In this article, we will discuss how to fix your MacBook's speaker and sound-related issues. If you have any other laptops, we have a detailed guide for all the other's laptops.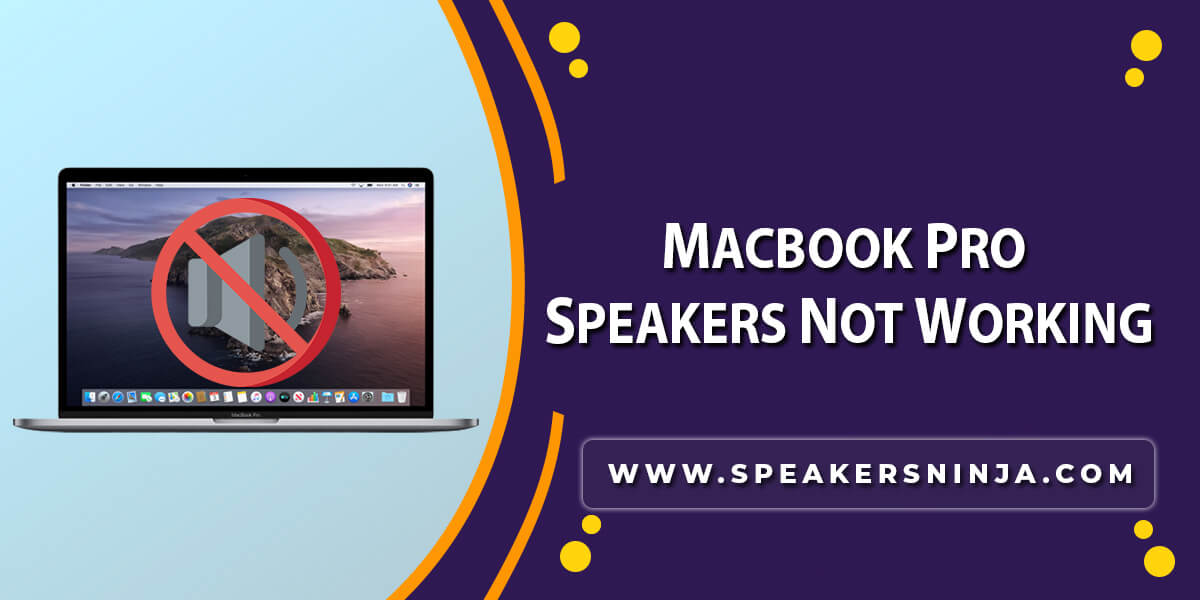 What To Do If MacBook Pro Speakers Not Working?
Fixing the issue with your MacBook will require you to pinpoint the exact problem. Before doing anything, we first recommend you try playing different things.
Use a CD or a DVD, or a different audio source. There is a possibility that the speakers and the settings are fine and the sound you're trying to play is corrupted or unsupported.
The second most important thing is to make sure that you haven't turned the volume down yourself. Some people mute the speakers and forget all about it. Double-check the settings to make sure this isn't causing the problems.
Remove all the other sound devices:
In case you are trying to listen to the internal speaker of your Mac, you need to remove all the other sources that will automatically be transferring the sound out.
This means you'll have to unplug the headphones and the external speakers if they are connected to make sure the Mac plays the sound through the internal speakers.
Configuration:
Sometimes, the automatic setting of your laptop gets messed up. This can mean that your laptop does not play the sound using its internal speakers. All you have to do for this is to change a number of settings and the issue will be fixed.
Go to the Apple menu.
Then select Sound, on system preferences, and then select Output.
Select Internal Speakers if it is not already selected.
Also, check that the Output Volume is not muted or at the corner left.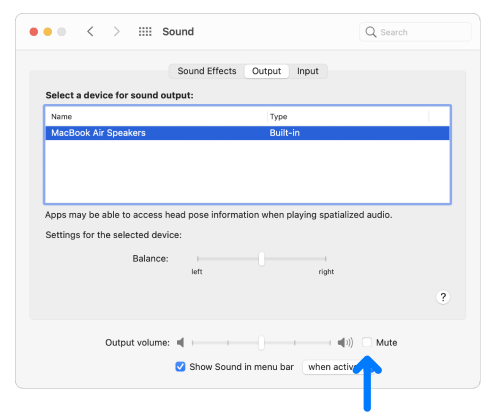 Free the ports:
Not just the audio output port, remove all the USB, HDMI, and Thunderbolt devices from the Mac. This can rarely cause an issue, but sometimes these can also hinder the laptop's audio output.
Also, after removing everything, restart your MacBook. If you have just recently started facing this issue, then restarting the MacBook might also help.
Clean the headphone jack:
If the headphones are connected to the MacBook, automatically the sound will not be played through internal speakers. Sometimes even when the headphones are not connected, there can be debris inside the port.
In some models of MacBook, a red light is displayed when this happens. You will have to clean the port and make sure there is nothing clogging it.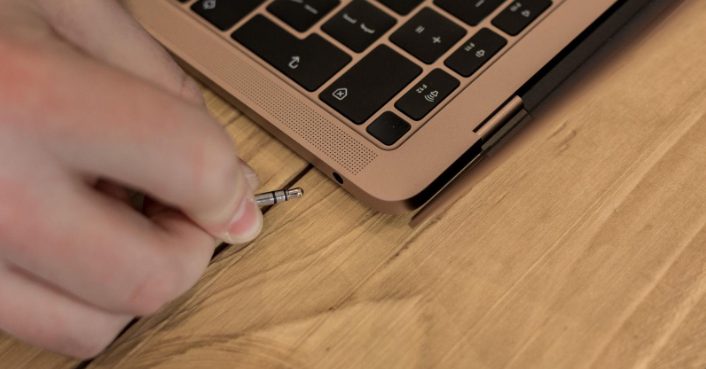 Software Updates:
It is recommended to keep your Apple up to date. If not, you might face issues like these. Check for updates and upgrade them as soon as you can.
If you are not running the latest version of macOS, you might have some problems with your speakers. Before doing anything else for the issue, just check the updates.
Frequently Asked Questions
Q- Why have my Mac speakers stopped working?
Mac speakers can stop working because of several hardware and software issues. Usually, this is not a bigger deal. In this article, we have explained some ways how to play sound through your internal speakers. If you still cannot do it, then contact Apple support.
Q- Why is my Mac stuck on mute?
If you are having issues like this, then try rebooting the Mac. For this press and hold for 10 seconds Shift + Control + Option and the Power button. After the reboot, the issues with your mute might get fixed.
Having no sound from the internal speakers of your MacBook can be pretty problematic. There are several techniques that can help you in getting the issue fixed. Clean the headphone jack, look for software updates, check for configuration, and remove headphones or external speakers with HDMI cables and USB. Most likely, the issue will be resolved.