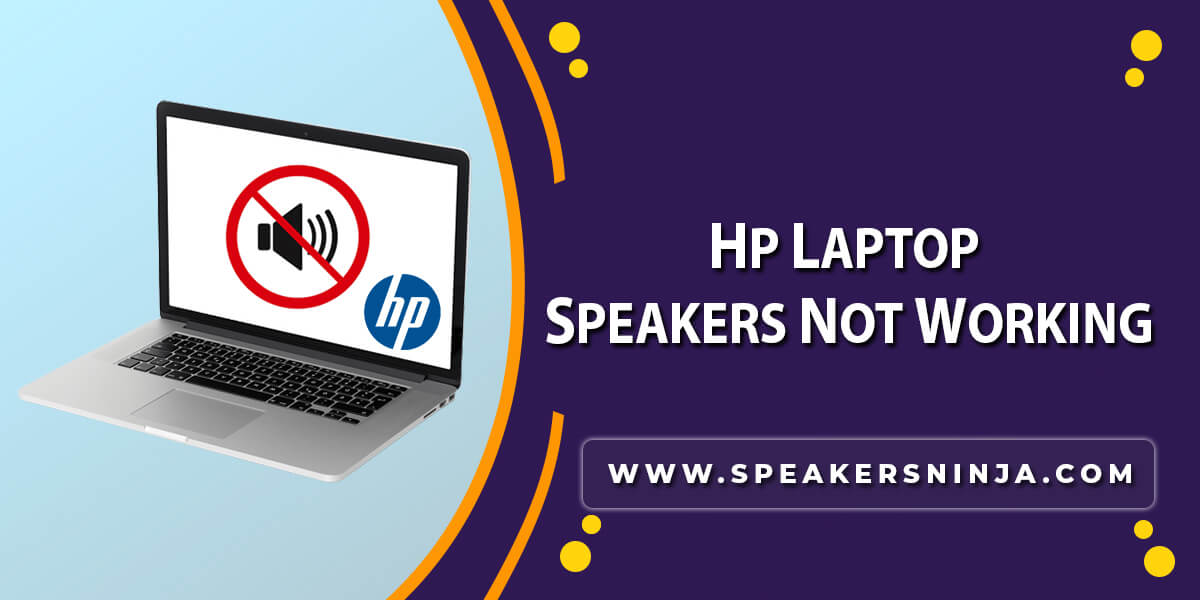 In this article, we mainly focus on HP laptops and their speakers; however, we have a detailed guide about laptop speakers in general and other specific laptops too.
What To Do If Your Hp Laptop Speakers Not Working?
If you are having issues with sound in your HP laptop, several things could be wrong. If you are unable to hear any sound from the speakers as there is no volume and the audio does not respond or work
If you have Windows 10 installed on your HP, then there are automated options for you that can work. Firstly, we need to check where the problem lies.
HP audio check assesses the problems faced by the speaker. It can shortly tell you whether the problem lies in the audio driver or the speaker's hardware.
To run HP audio check, you need to have an HP support assistant 8.5 or above.
Another thing that can help you diagnose the problem is the windows, audio troubleshooter. The good thing is that it does not require an HP support assistant. Unfortunately, it won't tell you if there is any problem with the audio driver.
HP Audio Check:
HP audio check is your one stop solution to finding out issues with your speaker. First, restart your computer, and then run HP audio check.
Most likely, whichever problem is causing the issue, the HP audio checker will find it for you. If it fails to pinpoint anything, it is most likely not because of the HP hardware or software fault.
Windows Audio Troubleshooter:
Windows audio troubleshooter is your way to go if you do not have an HP support assistant, and for some reason, you do not want to install or upgrade it.
In order to work the window troubleshooter, follow the following steps. Most likely, it will make the speaker's problem go away.
Restart the computer
Find the speaker icon in the taskbar, which is in the system tray for some versions. Right-click on it and select Troubleshoot sound problems.
Now you'll have to find anything that says, Find and fix audio playback problems. The name may be slightly different depending on the model of your HP.
This will allow you to choose which function you want to troubleshoot. Here, simply choose speakers.
Most likely, whichever problem is causing the issue, the Windows audio troubleshooter will find it for you. If it fails to pinpoint anything, it is most likely not because of the HP hardware or software fault.
HP audio driver issues:
In case the issue is in the audio drivers of your HP laptop, there is not much to worry about. HP regularly provides the latest updates for the drivers, all you have to do is to upgrade them. If the audio drivers are out of date, then they will probably won't work.
If there are any other impending software updates in your HP, we recommend that you finish them as well. For this, go to settings, then find update and security, windows update and then select check for updates.
Once you have updated the drivers, run the audio check once again to validate that the driver has been smoothly installed and there is no longer an issue with them.
HP Laptop Audio Settings: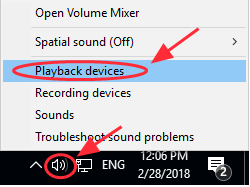 Sometimes, the audio settings are messed up, and thus the speakers malfunction because of them. All you need to do for this is to change a few settings, and your laptop is good to go.
At the bottom right corner of the screen, there is a volume icon that you have to click.
In the playback devices, a green check tells you which device is currently your default audio output settings.
Here, you need to set default and then press OK.
Frequently Asked Questions
Q- Why did my HP laptop speakers suddenly stop working?
It can be simply because the speakers are muted, or are configured to any other source than the default speakers. Another thing can be that the audio drivers are out of date. Lastly, there can be hardware issues with the speakers.
Q- Why can't I hear any sound on my HP laptop?
It would be best if you found the root cause. There are several reasons why you can't hear anything from the laptop. You might need to reinstall windows, update the audio driver software, or repair the speakers' hardware.
HP laptop speakers can stop functioning for many reasons. This can be easily identified using HP Audio check or Windows Audio Troubleshooter. Most likely, after running these, the speaker will start functioning. If you are manually trying to fix the laptop, refer to our article about speakers not working on the laptop.