There are a few ways of connecting your soundbar to your TV. However, not every method will work for your soundbar or your TV. Depending on the model of your product, some features will be available and some will not be present.
In this article, we will explain the most conventional and the most modern ways of connecting your soundbar to your TVs. In this way, we shall be able to cover the newer models with high-end technologies and the older ones as well.
Don't forget To read : Best soundbars under $1000

How to Connect Bose Soundbar To Tv With & Without HDMI
Follow the following steps to set up your product:
1.
Placement design:
It is important to place your speaker in the correct position. If you end up placing your speaker the other way around or in an enclosed space, the quality of voice will not be perfect.
Choose a spot that is close to the TV, make sure it is not a small box where the soundbar will be too compact. You can also mount the soundbar to a wall nearby. For the mounting, you need a wall bracket.
Be careful that you do not sit the TV directly onto the soundbar. Once you have chosen the location, place your soundbar. The speaker grilles should be facing toward the room and not the other way around.
Power Outlet:
You will have to plug in your system to a power outlet. Wherever you have located the system, make sure there is a power supply nearby. Before connecting your soundbar to the TV, connect it to a power outlet and establish the functionality of your soundbar beforehand.
Connection:
Now that you have set your soundbar in place and made its power connection viable, you can proceed further to make a connection with your TV.
Read this post if you want to know how to connect multiple JBL speakers together
HDMI ARC:
To connect your soundbar with your TV using an HDMI ARC, you first need to make sure that both your TV and your soundbar support this ARC. Audio return channel, also known as ARC, will transmit your TV's sound through your soundbar.
Find the HDMI ARC port in your TV. If you are not familiar with the appearance of your HDMI port, read the labels mentioned on your TV. The HDMI ARC port will be labeled as "HDMI ARC".
If you cannot find the labeled port, then try reading your TV's manual. If your manual does not illustrate an HDMI ARC, you need to consider another option to connect your soundbar and TV.
Before connecting them together, turn off your TV and your soundbar for precautions. Now connect one end of your HDMI to your TV and the other end to the soundbar. Once you have established the connections, turn the TV and the soundbar ON.
Most of your work is done at this point, we just have to change some settings now. Firstly, change the settings of your TV's audio output to HDMI. Then change the settings of your soundbar's audio input to HDMI.
That's it. At this point, you will be able to enjoy the TV audio from your soundbar. If your TV did not previously support an HDMI ARC, then continue the below-mentioned ways.
Without HDMI ARC: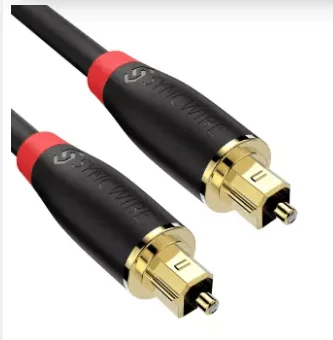 If your TV does not support a HDMI ARC, then find another jack on your TV. this time, check the label as "Digital Out". Some TV's mention it as "Optical output" or "S/PDIF".
If you still cannot find any of these jacks, then look for a simple "AUX IN" jack or a RCA jack. This jack is available in almost all the TVs which enables the user to plug in their headphones.
Now that you have chosen your jack, connect an Optical cable in that jack from one end and on to the Bose soundbar from the other end.
Now the connection has been established and only a few settings are impending. First of all, disable your TV speakers from the settings in your TV. Now choose the optical cable as your TV's audio output.
Wireless Connection:
Making a wireless connection between your TV and a Bose soundbar is very convenient. But it is quite rare that you find a Bluetooth option in both your TV and your soundbar. Even if you do, sometimes the sound quality is not as up to the mark as it is with other options.
To connect the TV with your soundbar, you need to turn both of them on. Once they are both plugged in, turn your Bluetooth on from the soundbar. Once you have done this, your soundbar will automatically be available to pair.
Now turn your TV's Bluetooth on and look for your soundbar on the available devices. Choosing it will connect both the devices. Turn the sound ON to enjoy the TV sound out of your soundbar.
Connecting your Bose soundbar to your TV is easier than most people think it is. You might need to try a few ways to finally connect them, but the results are worth a little hustle. You can connect your Bose soundbar with your TV by either using a HDMI ARC, an optical cable, or Bluetooth. Choose the connection depending on the type of your TV and soundbar.
Here are some other great reads that you might love to read

How to Reset Vizio TV Without Remote

How To Connect Yamaha Soundbar To Tv?