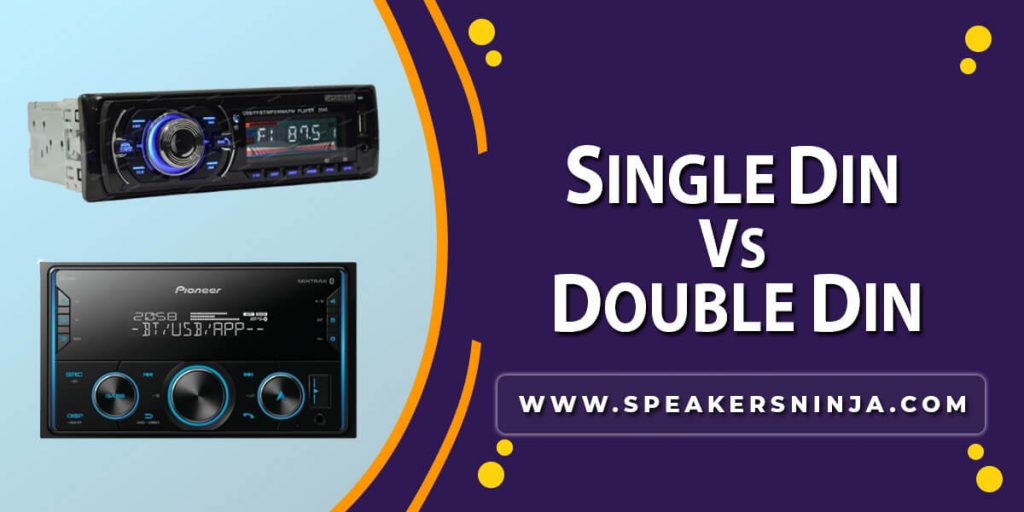 The DIN is something that most people are not aware of when buying a car. All modern cars are built-in with a factory stereo, and we do not have to put in any extra effort to learn about them.
If you want to upgrade your car's stereo and replace the factory-built-in one, you might want to educate yourself a little about what DIN is? And which of the options are available for yourself and your car.
Upgrading your car's stereo is a great way of upscaling your car entertainment. A new stereo can provide better entertainment options, but it will also enhance your dashboard features.
Read Also : What Is The Best Amplifier For Outdoor Speakers?
What Is DIN?
It is a hardware component that provides a unified user interface for the automotive system, including screens and buttons for controlling various integrated information and entertainment functions. DIN head units can also be known as car stereos, receivers, decks, and in-dash stereos.
Two DIN sizes are most commonly used when it comes to car stereos. However, a rare third type existed, but it is rarely available on the market now. We will mention that type but elaborate on the commonly used two types in detail.
1.
Single Din:
The single DIN stereo is the one that fits into the 1 DIN head unit. The size of this DIN is 2 inches in height and 4 inches in width.
2.
Double DIN:
A double-DIN size refers to the stereo chassis fitting into the 2DIN head unit. Which means it is twice as large as the single DIN. The size specification is 4 inches in height and 7 inches in width.
Also Read: Pioneer Wiring Harness Color Codes
3.
Half-DIN: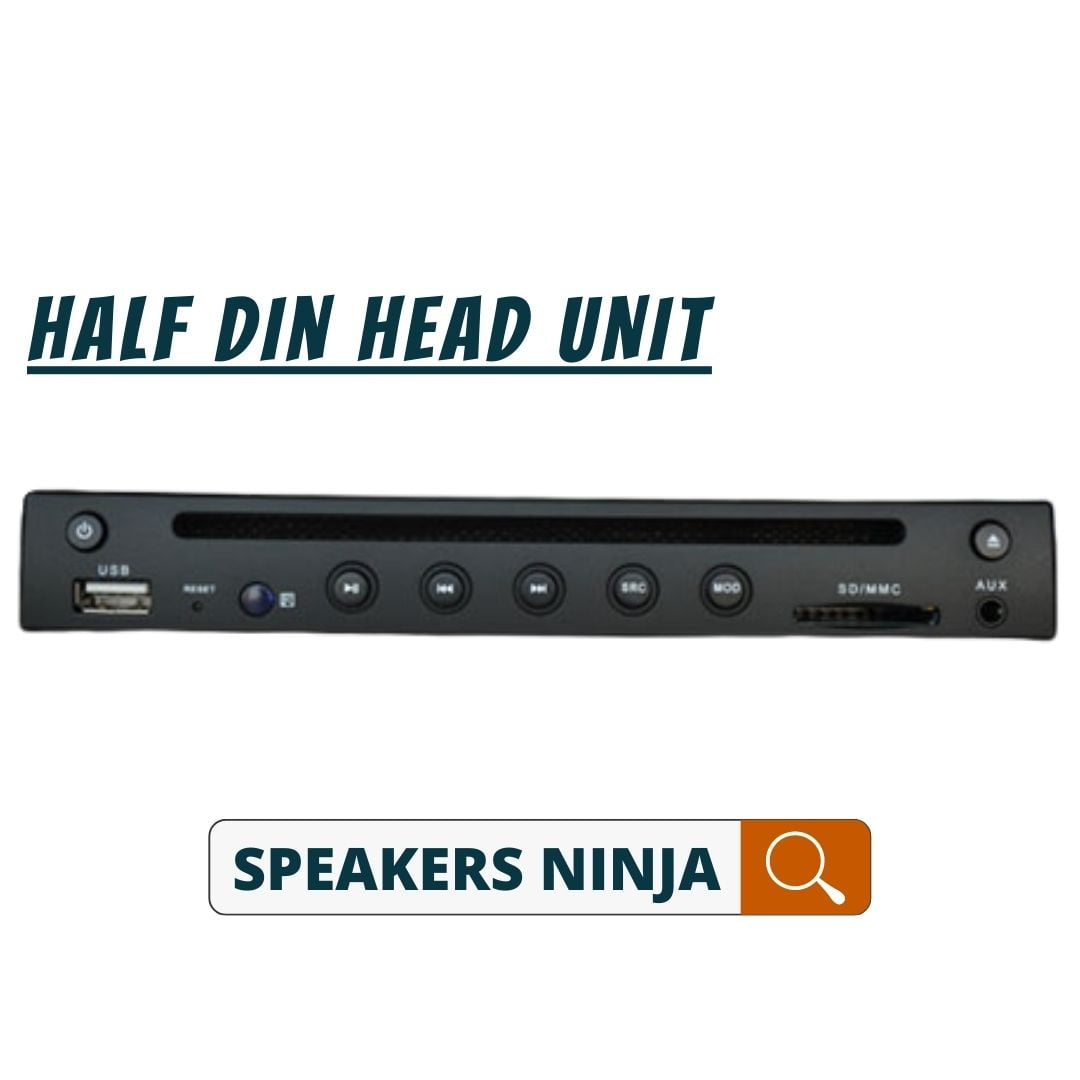 The DIN a half size was previously used in some of the older car models, but it is no longer being used these days; hence we will not elaborate further.
Differences Between Single-DIN and Double-DIN:
Although the main function of both of these is the same, there are multiple differences between them. Let's go through those differences one by one:
1.
Size:
The most obvious difference between them is their size, which we have already mentioned above. The faceplates of these varieties have different sizes. The Single DIN measures 7×2 while the double DIN measures 7×4.
2.
Wider options:
The bigger size comes with greater options. The double-DIN has far more features than its Single DIN counterparts. The larger faceplate allows double DIN to have more surface area for controlling options.
The greater space provides room for a touchscreen, a feature that is not found in a single DIN unit. Single DIN stereos rarely provide a flip screen that enables users to access them with touch. The touchscreen makes the use easier and more convenient.
The bigger faceplate also means a bigger display, which adds a colorful spark to your dashboard. If you are a fan of your mobile playlist or want to connect your Spotify or other applications to the stereo, you might need better integration of your mobile phone, which is very easily available in the double DIN stereos.
A screen will also provide a rearview camera option to your car, another feature missing in the single DIN stereos. The screen also assists in on-screen navigation, which you can either control directly or with your phone.
3.
Accessibility:
The double-DIN provides plenty of options to access them, while a single DIN is very conventional. They have a straightforward connection, which is also easy to connect and use.
Similarities Between Single-DIN and Double-DIN:
Double DIN and Single DIN are quite similar in their basic functions. The sound control is quite similar in both them and the power control. If a car has a panel that supports a Double DIN stereo, you can install a Single DIN. At the same time, if a car has a single DIN slot, you cannot incorporate a double DIN into it.
Which is better double DIN or single din?
While both function similarly, some might prefer a single DIN over a double DIN based on their own preferences. No matter which one you end up liking, it depends on your car's acceptability. Here are some pros and cons of both the Single and Double DIN varieties:
Single DIN Head Unit:
If you install your own stereo, you might like a single DIN since it is easier to install. Other than easier installation, the single-DIN is also more budget-friendly than its double DIN counterpart.
If you only want to connect your phone via an auxiliary cable or a simple Bluetooth connection, then a single DIN will easily provide you with both of these. But if you are fond of more control over your gadgets, you will not like a single DIN stereo.
Because of limited space, it will only provide some basic controls to you. This limited space and limited control options can make it difficult to access for some individuals. Typically, the ones that are used are high-tech controls.
Most people do not like many options and want easier access, typically while driving. These people prefer single-DIN stereos over double-DIN ones.
Double DIN Head Unit: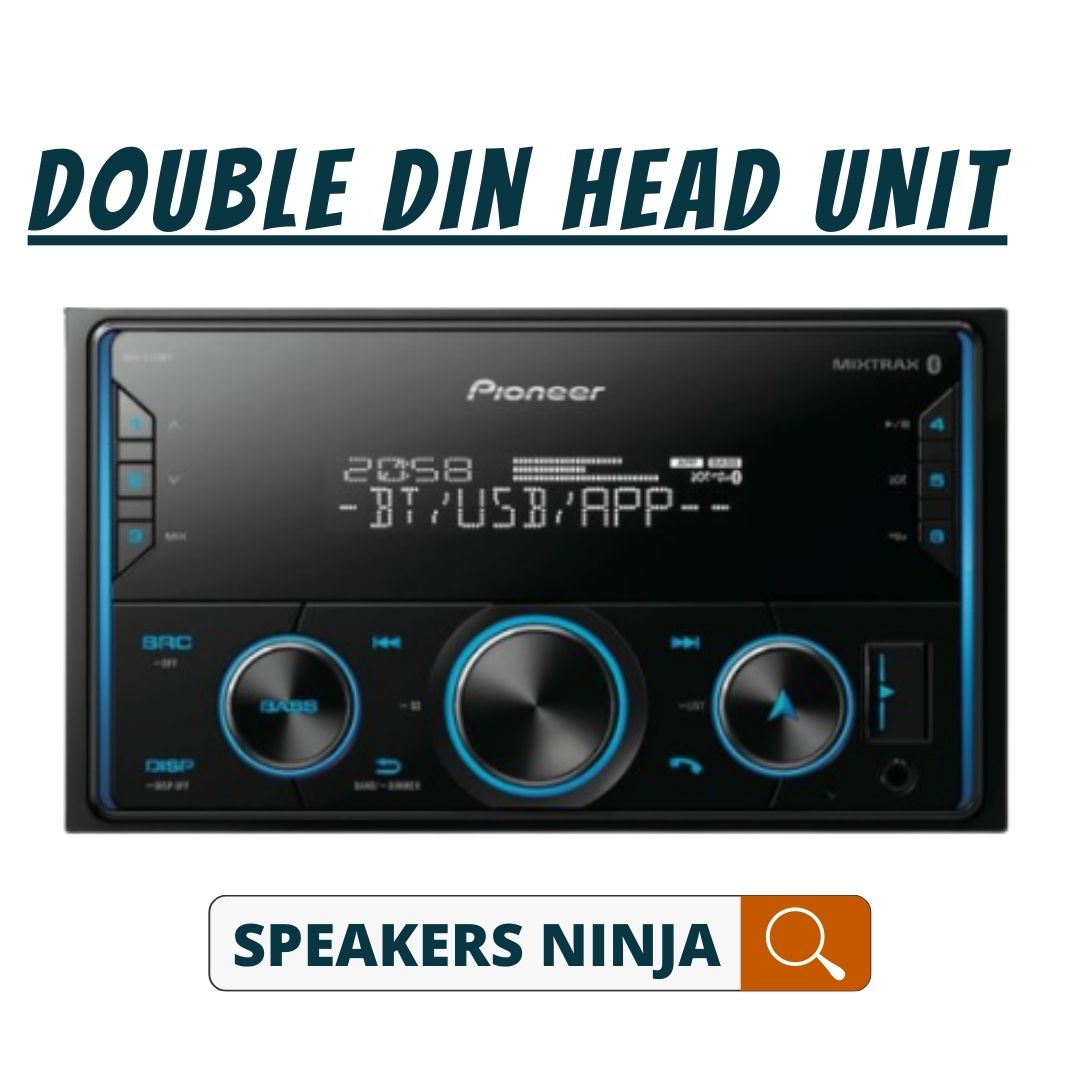 The additional features the double DIN provides are because their extra room is always a pro unless you don't want to invest a little extra. If you are used to online navigation, double DIN is the way for you.
The touch screen provides easier and better control and allows room for a nice colorful display and a rearview mirror. The cell phone integration is also superior to a single DIN stereo.
Other than being more expensive, the double DIN stereo is also difficult to install. You might need an installation kit or professional help to install a double-DIN stereo.
In case you are looking for a double-din head unit, feel free to check out our list along with the buying guide: best double-din head unit.
Conclusion:
The Double DIN and Single DIN are similar in their basic functions of power and control settings. These are the sizes of the stereo chassis. Your car will have a slot for a 1DIN head unit or a 2DIN head unit. Depending on this, you will have to select the single DIN or the Double DIN. The major difference between the single din vs double din is the size, followed by easier access and more functionality by the double DIN than the single DIN.