In this detailed guide, we will explore the audio capabilities of computer monitors, explicitly addressing the question, "Do monitors have speakers?" By understanding the various types of monitors and their audio features, you can make informed decisions when purchasing or setting up your display.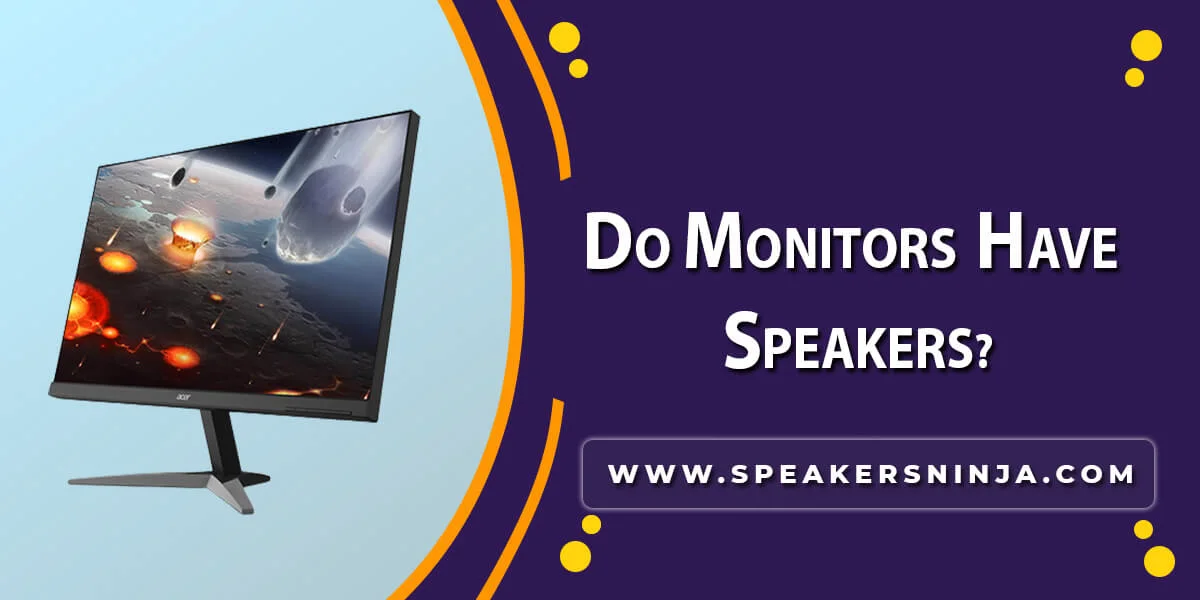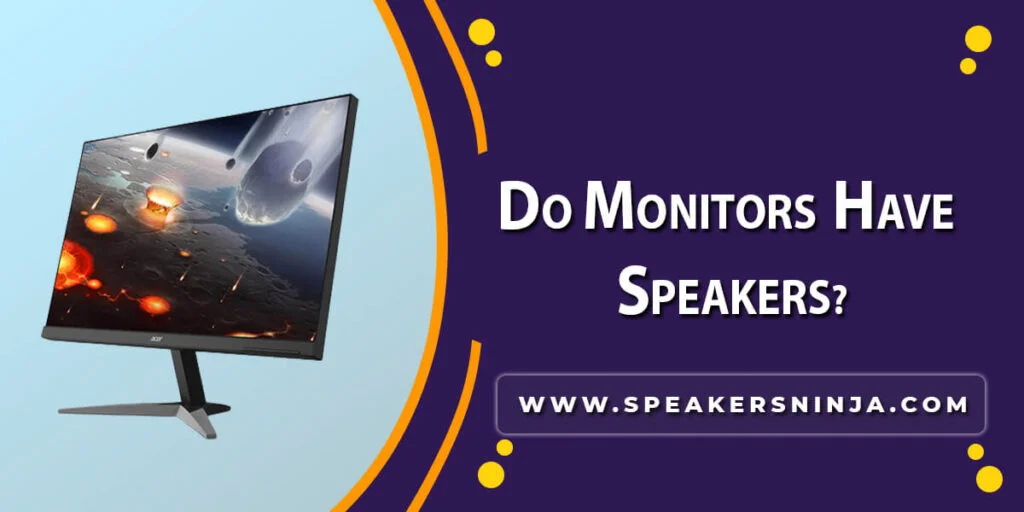 Built-in Speakers in Monitors
Some computer monitors come equipped with built-in speakers, while others do not. Monitors with integrated speakers typically feature slim designs, making them suitable for users who prefer a clean and minimalist setup. However, the audio quality of built-in speakers may not be as impressive as that of dedicated audio devices.
Monitors without built-in speakers are often less expensive and allow users to choose their preferred external audio solution, speakers, or headphones.
Identifying Monitors with Built-in Speakers
To determine if a monitor has built-in speakers, consider the following:
Check the product specifications: The presence of built-in speakers should be indicated in the monitor's product description or specifications sheet.
Look for speaker grilles or vents: Monitors with integrated speakers typically have speaker grilles or vents on the front, bottom, or rear of the display.
Inspect the monitor's input/output ports: Monitors with built-in speakers generally have an audio input, such as a 3.5mm audio jack, or a digital audio input like HDMI or DisplayPort.
External Speaker Options for Monitors
If your monitor does not have built-in speakers, or if you desire improved audio quality, there are several external speaker options available:
Desktop speakers are the most common external speakers and come in various sizes, designs, and price points.
Soundbars: Soundbars offer a sleek, space-saving option that can be mounted below your monitor or placed on your desk.
Headphones or earbuds: For users who prefer a more immersive and private listening experience, headphones or earbuds can be connected directly to the monitor or computer.
Connecting External Speakers to Monitors
To connect external speakers to your monitor, follow these steps:
Identify the audio output on your monitor or computer, such as a 3.5mm audio jack, HDMI, or DisplayPort.
Ensure that your speakers or audio device is compatible with the available audio output.
Connect your speakers or audio device to the audio output using the appropriate cable or adapter.
Benefits of Using Dedicated Audio Devices
While built-in monitor speakers may be convenient, there are several benefits to using dedicated audio devices:
Enhanced audio quality: External speakers and headphones generally deliver superior audio quality compared to built-in monitor speakers.
Customizability: Dedicated audio devices allow users to tailor their audio experience by selecting speakers or headphones that meet their specific needs and preferences.
Greater immersion: High-quality audio devices can provide a more immersive listening experience, whether you're watching movies, playing games, or listening to music.
Selecting the Right Audio Setup for Your Needs
When choosing the appropriate audio setup for your needs, consider the following factors:
Space constraints: Assess the available space on your desk or workstation to determine the best audio solution. A soundbar or compact desktop speakers may be the best option if you have limited space.
Audio quality requirements: For users who prioritize high-quality audio, investing in premium external speakers or headphones will likely provide a more satisfying listening experience than built-in monitor speakers.
Budget: Determine your budget for an audio setup, considering that the price range for external speakers and headphones can vary significantly.
Usage scenarios: Consider how you will use your audio devices. If you frequently participate in video conferences, a headset with a built-in microphone may be the best choice. Alternatively, a high-quality speaker system or headphones may be more appropriate if you primarily consume media or play games.
Connectivity options: Ensure that your chosen audio devices are compatible with the available audio output on your monitor or computer. Some audio devices may require adapters or additional cables to connect to your system.
The factors mentioned above will help you select an audio setup that suits your needs and preferences, whether you buy a monitor with built-in speakers or purchase dedicated audio devices to achieve superior sound quality on your desktop computer.