As a music lover, I've always been fascinated by the technology behind portable Bluetooth speakers. These small but powerful devices have revolutionized the way we enjoy our favorite tunes on-the-go and have become a must-have accessory for any music enthusiast. In this article, I'll be diving into the technical details of how portable Bluetooth speakers work, from understanding wireless technology to choosing the right speaker for your needs.
First off, it's essential to understand that wireless technology is at the heart of how these speakers function. Instead of relying on traditional wired connections, Bluetooth speakers use radio waves to transmit audio data between devices. This means you can pair your smartphone or tablet with a speaker and play music without worrying about tangled cords or limited portability. But how exactly does this process work? In the next section, let's take a closer look at the basics of Bluetooth and pairing.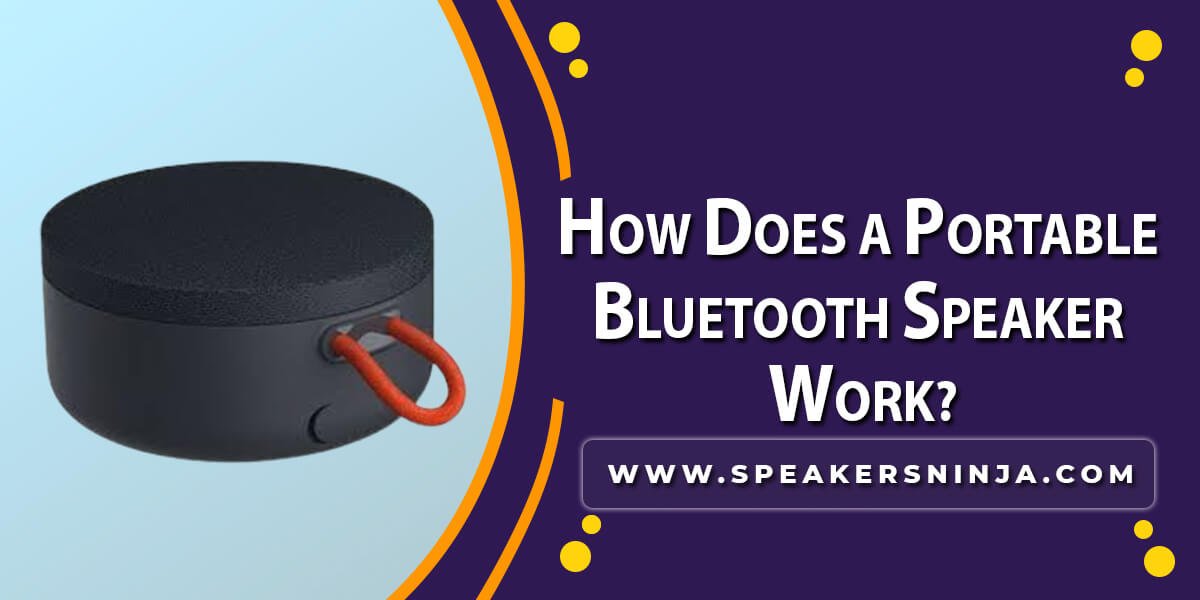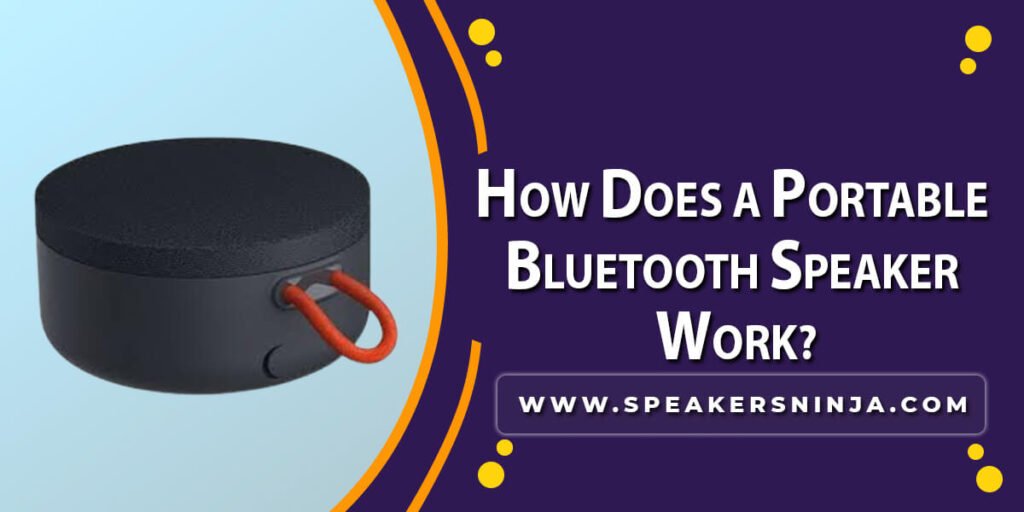 Understanding Wireless Technology
You might be surprised to learn that understanding wireless technology is crucial for getting the most out of your portable Bluetooth speaker. As you may know, Bluetooth is a form of wireless communication that enables devices to transfer data over short distances without using cables. This technology uses radio waves to transmit information between paired devices.
For your portable Bluetooth speaker to work, it must connect with another device with Bluetooth capabilities, such as a phone or computer. This process is called pairing and involves both devices recognizing each other and exchanging authentication keys. Once this connection is established, you can stream audio content directly from your phone or computer to your portable Bluetooth speaker.
It's important to note that there are different versions of Bluetooth technology, such as 2.0, 3.0, and 4.0, with varying functionality and range limitations. The latest version, 5.0, offers improved speed, range, and power consumption compared to its predecessors. Knowing the type of Bluetooth version supported by your portable speaker can help you get the best audio quality possible while maintaining battery life.
The Basics of Bluetooth
Imagine connecting your phone to another device without any wires or cables involved. That's the beauty of Bluetooth technology. This wireless communication protocol allows devices to connect and communicate with each other within a short-range distance, typically up to 30 feet or less. It's a convenient way to transfer data between devices, stream music from your phone to a speaker, or make hands-free calls while driving.
The basics of Bluetooth are simple – two devices pair with each other by exchanging unique codes called "Bluetooth address."Once paired, they can exchange data packets back and forth using radio waves in the 2.4 GHz frequency band. However, there are different versions of Bluetooth that offer varying speeds and ranges of communication. The table below outlines the different versions and their capabilities:
| Bluetooth Version | Maximum Data Rate | Range |
| --- | --- | --- |
| 1.x+EDR | 3 Mbps | Up to 33 feet (10 meters) |
| 2.x+EDR | 3 Mbps | Up to 33 feet (10 meters) |
| 3.x+HS | 24 Mbps | Up to 328 feet (100 meters) |
| 4.x+LE/LTE-A/BLE/Smart | Depends on implementation; usually around 1Mbps for LE/LTE-A/BLE/Smart; up to ~25Mbps for "classic"if supported by both devices. Can use either long range mode (>800ft), higher bitrate mode (<300ft), or default mode (<100ft). | |
As you can see from the table above, newer versions of Bluetooth offer faster speeds and longer ranges than their predecessors. Additionally, some versions like Bluetooth Low Energy (BLE) were designed for low power consumption applications like fitness trackers or smart home devices requiring continuous but minimal data transmission.
Understanding the basics of Bluetooth is essential for portable speakers as it's one of the most popular wireless technologies used for audio streaming. Bluetooth speakers allow you to enjoy high-quality music from your phone or tablet without being tethered by cords or wires. As technology continues to evolve, we can expect even better versions of Bluetooth that offer faster speeds and longer ranges, making it even easier to connect our devices wirelessly.
Pairing Your Bluetooth Speaker
Get ready to connect your Bluetooth speaker easily by following these simple pairing steps. Pairing your speaker ensures that it's connected to the device you want to play audio from, whether it's a phone, tablet, or laptop. Here are the steps you need to follow:
Turn on your Bluetooth speaker and put it in pairing mode. This can usually be done by pressing and holding the power button until the LED light starts flashing.
On your device, go to Settings > Bluetooth and turn it on. Your device will start searching for nearby Bluetooth devices.
When you see your speaker listed under "Available Devices,"tap on it to connect. Once connected, you should hear a confirmation sound from your speaker and the LED light should stop flashing.
It's important to note that some speakers may require a passcode or PIN number for pairing. This information can usually be found in the user manual provided with your speaker.
Pairing your Bluetooth speaker is a simple process that lets you wirelessly connect your devices and enjoy high-quality sound wherever you go. Following these easy steps, you can quickly pair your speaker with any compatible device and start listening immediately!
Battery Life and Charging
Don't worry about running out of juice, just make sure to keep an eye on the battery life and charge your device regularly. Most portable Bluetooth speakers come with rechargeable batteries that can last for several hours, depending on usage. The battery life can vary from model to model and also depends on factors such as volume level, distance from the source device, and whether you're using additional features like lights or voice assistants.
To extend the battery life of your Bluetooth speaker, you can adjust the volume or turn off any extra features when not in use. Some models also have power saving modes that automatically switch off after a certain period of inactivity. When charging your speaker, connect it to a power source using the included charging cable. Most speakers will indicate when they are fully charged by flashing a light or displaying a message.
It's important to note that overcharging your Bluetooth speaker can damage its battery and reduce its overall lifespan. Always follow the manufacturer's instructions regarding charging times and avoid leaving your speaker plugged in for longer than necessary. With proper care and maintenance, you should be able to enjoy many hours of high-quality audio from your portable Bluetooth speaker without worrying about running out of power unexpectedly.
Speaker Drivers and Sound Quality
To truly enjoy your music, you'll want to pay attention to your device's speaker drivers and sound quality. The speaker driver is responsible for converting electrical signals into audible sound waves. A good quality speaker driver can make all the difference in how your music sounds.
There are two main types of speaker drivers: woofers and tweeters. Woofers produce low frequency sounds such as bass while tweeters handle high frequency sounds like treble. Most portable Bluetooth speakers have both woofers and tweeters to ensure a balanced sound.
When it comes to sound quality, there are a few factors that come into play including the size of the driver, power output, and frequency response range. A larger driver typically produces more powerful bass but may sacrifice clarity in the midrange. Higher power output can produce louder volume levels but may result in distortion at higher volumes. And a wider frequency response range allows for a greater range of audible frequencies to be reproduced accurately.
| Feature | Benefit |
| --- | --- |
| High Power Output | Enjoy crystal-clear audio even at high volumes |
| Wide Frequency Response Range | Hear every detail in your favorite songs |
| Balanced Mix of Woofers & Tweeters | Experience well-rounded audio with clear highs and deep lows |
| Large Driver Size | Get rich, powerful bass without sacrificing clarity or definition |
| Durable Construction Materials | Take your music anywhere with confidence knowing your device will survive rugged conditions |
Paying attention to the speaker drivers and sound quality when choosing a portable Bluetooth speaker can greatly enhance your listening experience. By understanding what features contribute to great sound, you'll be able to select a device that delivers crisp highs, deep lows, and overall balanced audio that lets you fully immerse yourself in your favorite tunes.
Speaker Size and Portability
Moving on from the previous subtopic about speaker drivers and sound quality, let's now talk about the importance of speaker size and portability in Bluetooth speakers. As someone who loves bringing my music everywhere I go, this is a topic that hits close to home for me.
When it comes to portable Bluetooth speakers, size matters. Larger speakers tend to produce better sound quality with more power and clarity, but they are less convenient to carry around. On the other hand, smaller speakers may not have as much bass or volume output, but they are easier to pack up and take along with you wherever you go.
The ideal balance between sound quality and portability depends on your personal needs and preferences. A larger model might be your best bet if you're looking for a Bluetooth speaker that can deliver booming bass at high volumes for outdoor parties or gatherings. But if you need something compact and lightweight that can fit in your backpack or purse while still producing decent audio output for casual listening on the go, then a smaller-sized speaker is likely more suited to your lifestyle.
Water Resistance and Durability
As a music lover who enjoys taking your tunes on the go, you may want to consider your speaker's water resistance and durability. Portable Bluetooth speakers come in different shapes and sizes, but they are all designed to withstand wear and tear. If you're planning to take your speaker with you on outdoor adventures, look for one that is water-resistant or waterproof. This will protect it from accidental splashes or rain.
When choosing a portable speaker, checking its IP rating is essential. The International Protection (IP) code measures how well a device can resist dust and water. For example, an IPX7 rating means the speaker can be submerged in up to 1 meter of water for 30 minutes without getting damaged. An IPX5 rating means it can handle low-pressure water jets from any direction. These ratings give you an idea of the speaker is durability against environmental factors.
In addition to being water-resistant, portable speakers should also be durable enough to survive accidental drops or bumps. Look for speakers with rubberized exteriors or protective cages that prevent fall damage. Some models even have shock-absorbing features that reduce vibrations when playing at maximum volume levels. Overall, by considering the water resistance and durability of a portable Bluetooth speaker before purchasing one, you'll ensure that it lasts longer and provides uninterrupted entertainment during your travels or outdoor activities.
Check for IP rating
Look for rubberized exterior or protective cage
Consider shock-absorbing features
Additional Features and Functions
Don't miss out on the fantastic features and functions that can take your music experience to a new level! Portable Bluetooth speakers are not just ordinary speakers; they come with additional features that make them versatile and perfect for various occasions. One of these features is voice control, which allows you to operate the speaker using your voice. With this function, you can play or pause your music, skip tracks, and adjust the volume without touching the speaker.
Another fantastic feature of portable Bluetooth speakers is their ability to connect with multiple devices simultaneously. This feature is called multi-pairing, which means connecting two or more devices to the speaker simultaneously. For example, if you're having a party with friends and everyone wants to share their playlist, multi-pairing will allow each person to connect their phone quickly.
Lastly, some portable Bluetooth speakers have an in-built power bank that allows you to charge your phone while listening to music. This feature comes in handy when you're at an outdoor event or camping trip with limited access to power supply. You won't have to worry about running out of battery for your phone and speaker because the power bank has covered you.
Portable Bluetooth speakers offer many exciting features and functions that enhance your music experience. From voice control capabilities to multi-pairing options and in-built power banks; these features make the small device extremely versatile and perfect for any occasion. So why settle for less when you can enjoy all these amazing benefits? Get yourself a portable Bluetooth speaker today!
Troubleshooting Common Issues
If you're experiencing any issues with your portable Bluetooth speaker, a few common problems might be causing the issue. The first thing to check is the battery level. If the battery is low or dead, it will not connect to devices or produce sound. To fix this, charge the device until it reaches full capacity.
Another common issue is interference from other electronic devices in the area. This can cause static or poor sound quality when listening to music. Try moving your speaker away from other electronics and see if that improves the sound quality. Additionally, ensure that your phone or other device isn't too far from the speaker, which can cause connectivity issues.
Lastly, if none of these solutions work, reset your speaker by holding the power button for 10-15 seconds until it powers off and then turning it back on again. If all else fails, contact customer support for further assistance. By following these troubleshooting tips, you'll be able to get your portable Bluetooth speaker back up and running in no time!
Choosing the Right Bluetooth Speaker for You
Picking out the perfect Bluetooth speaker can be daunting, but with so many options available on the market today, there's sure to be one that suits your needs and preferences. The first thing you should consider when choosing a Bluetooth speaker is where you will be using it. If you plan to use it outdoors, you'll want a speaker with good battery life and weather-resistant features. On the other hand, if you're looking for something to use in your home or office, then sound quality may be more important to you.
Another factor to consider is the size of the speaker. If portability is important to you, then look for smaller speakers that are easy to carry around. However, keep in mind that smaller speakers often sacrifice sound quality for their compact design. Larger speakers may not be as easy to transport but generally offer better sound quality and more features such as built-in voice assistants or multi-room audio capabilities.
Don't forget about the price when shopping for a Bluetooth speaker. While some high-end models can cost hundreds of dollars, plenty of affordable options offer great value for money. Consider what features are most important to you and set a budget accordingly before deciding which speaker to purchase. With so many choices available today, finding the perfect Bluetooth speaker has never been easier!
Frequently Asked Questions
Can I use my Bluetooth speaker as a hands-free device for phone calls?
Yes, you use Bluetooth speakers as a hands-free device for phone calls. Once connected to phone, the speaker's built-in microphone allows you to answer and make calls without touching the phone, providing convenience and safety while driving or multitasking.
How long does it take to charge a Bluetooth speaker fully?
It typically takes 2-4 hours to charge a portable Bluetooth speaker fully. However, this can vary depending on the specific model and brand. It's essential to consult the user manual for proper charging guidelines and to avoid overcharging, which can damage the battery.
Is it possible to connect multiple Bluetooth devices to the same speaker?
Yes, connecting multiple Bluetooth devices to the same speaker is possible. However, the number of devices that can be connected simultaneously may vary depending on the specific model. Check the user manual for more information and instructions on how to pair multiple devices.
Can I use my Bluetooth speaker while it is charging?
Yes, you can use a Bluetooth speaker while it's charging. However, the charging process may take longer and affect the sound quality. It's recommended to fully charge the battery before using it to ensure optimal performance.
How can I improve the range of my Bluetooth speaker's connection?
To improve the range of your Bluetooth speaker's connection, you can try the following steps:
1. Remove obstructions: Ensure no physical barriers like walls, furniture, or other objects between your Bluetooth speaker and the paired device.
2. Keep the devices close: Place your Bluetooth speaker and the paired device in close proximity to each other to minimize the distance and improve the signal strength.
3. Avoid interference: Keep your Bluetooth speaker away from other electronic devices that may cause interference, such as microwave ovens, cordless phones, Wi-Fi routers, or other Bluetooth devices.
4. Update firmware: Check if any firmware updates are available for your Bluetooth speaker and ensure it is running the latest version. Firmware updates often include performance improvements and bug fixes.
5. Change Bluetooth channel: Some Bluetooth speakers allow you to change the channel or frequency on which they operate. Check your speaker's user manual or settings to see if this option is available and try different channels to find the one with the best range.
6. Use Bluetooth Class 1 devices: Consider using Bluetooth devices classified as Class 1. These devices typically have a higher power output and longer range compared to Class 2 devices.
7. Optimize settings: Adjust the settings on your paired device to optimize the Bluetooth connection. For example, disabling battery-saving or enabling high-performance mode on smartphones or tablets may improve the Bluetooth range.
8. Keep the speaker elevated: Elevating your Bluetooth speaker can help improve the signal range. Try placing it on a higher shelf or table to reduce any potential signal interference from the ground.
By following these steps, you should be able to improve the range of your Bluetooth speaker's connection.
Conclusion
In conclusion, portable Bluetooth speakers are a great way to enjoy music on the go without being tethered to a wired system. By understanding the basics of wireless technology and Bluetooth, you can easily pair your device and start enjoying your favorite tunes. Battery life and charging are important when choosing a speaker, as well as speaker drivers and sound quality.
Water resistance and durability should also be considered if you plan on using your speaker outdoors or near water. Additional features such as hands-free calling, voice control, and NFC pairing can enhance the functionality of your device. Troubleshooting common issues such as connectivity problems or low battery can ensure you get the most out of your speaker. Remember to choose a Bluetooth speaker that fits your needs based on size, sound quality, features, and budget.